Waste Water General Information
Plastherm PVC pipes are among the most preferred products in its sector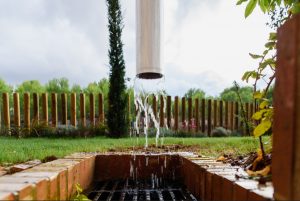 Our pipes have been used in many countries around the world in countless projects, schools, hospitals, commercial and residential buildings. Our pipes are durable up to 60ºC heat and due to its wall thickness they provide maximum sound insulation. Our PVC pipes and fittings are used for inner building waste water applications and they conform to TS 275-1 and EN 1329-1 standards. PVC pipes are classified as Type 1 and Type 2 according to their wall thickness, they are produced with highest standards and with approval of all the tests conducted in our labs. Plastherm PVC pipes with its smooth and sleek structure do not allow any residue, debris or leakage and prevent any smell that would occur as a result. Moreover thanks to our advanced formulation they do not catch fire like other polymer products and they prevent the fire to spread. Our PVC pipes have o-rings that make it much easier to apply without any time loss. Due to this system our pipe applications are very resilient to any leakages and they do not require any gluing, pasting or taping. Plastherm PVC pipes are among the most preferred products in its sector.
The Advantages of Plastherm PVC Pipe
1) PVC pipes are durable to any organic or inorganic acids and harmful chemicals. They are durable up to 60°C heat. 2) PVC pipes are durable to any external deformation due to its raw material's nature and additives. 3) The interior of the pipes provides the ideal fluidity thanks to the smooth and sleek structure. Therefore, and blockage or leakage is prevented and no smell due to the bacteria is possible. 4) Plastherm PVC pipes are produced with the most wall thickness that standards require and therefore provide the maximum sound insulation. 5) PVC pipes have an protective exterior layer that provides long lasting shiny and smooth appearance. 6) Plastherm PVC pipes can be applied in outdoor applications thanks to its resilience to UV lights and impact.
Important Issues During The Application
1. Plastherm PVC pipe and fittings should never be heated during installation.
2. In order to make the installation process easier, soft soap can be applied to the ring and the fitting. Mineral oil or similar lubricants should never be used.
3. Pipe hooks or any other similar stuff should never be used instead of Plastherm pipe bracelets. They can harm the outer part of the pipes.
4- The expansion ratio of the pipes should be considered during the installation process.
5- The outer parts of the pipes should be painted with oil-based paints.
6- Plastherm PVC pipes are produced with TS-275-1 and EN 1329-1 and TSE standards. They have proved their quality with international certificates.
1-In order to reach the highest potential of the products the correct application is a must. Therefore, straight and clean surfaces must be used. 2-Before the application, the surface must be filled with padding material in order to provide the best protection for frost. It must be between 1-1.5 meters depending on the type of surface and climate. 3-After the installation process the pipes must be tested against leakage and must be buried under soft padding material.